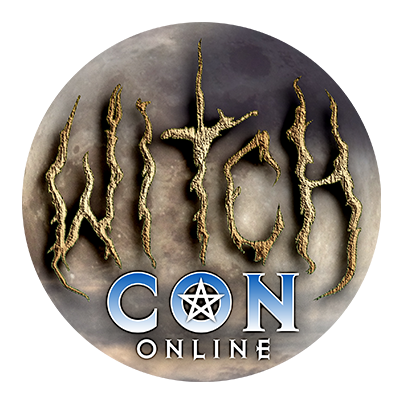 Bring the Magic to You!
February 18 to 20, 2022, join the largest online magical conference in the world, featuring nearly a hundred Witches and Conjurers coming to you by livestream video from across the globe!
The Sorcerous Mind: Meditation, Consciousness and Mindfulness for Magical Practitioners
Sunday, February 20

at

4:45 pm

in The Mercury Atrium

All magic begins in thought. The Witch, the wonder-worker, the medium, the healer...all of them begin in the mind. With mounting evidence of the power of mindfulness and the central role of meditation in most religio-magic traditions, there is no doubt that anyone who wishes to manifest their Will must first hone and tame their mind. This class will teach you the foundational principles of a strong mindfulness practice. What will set these foundational principles apart from more traditional mindfulness and meditation training is that we will be firmly rooting our practice in magic. We are taming our mind to USE our mind. The waters are calmed and guided so that we decide exactly which vessels will be launched from our Inner Sea.

This class will not be all lecture. You will be diving directly into true and meaningful practice. In this class you will:
Be guided through meaningful pathworking beginning and ending meditations, focusing on visualization techniques, breathing, and mindfulness of space, sensation, and vision.
Learn to practice consciousness in magic, ritual, and spiritual work.
Learn the foundational systems of meditation and mindfulness spanning from multiple traditions, both East and West.
Examine the pitfalls of "mindless magic."
Explore core touchstones from magical and occult history from which to create your own meditations and pathworkings. These will be drawn from astrology, Hermetic Qabalah, pre-Christian mythology, and contemporary occult and Witchcraft practice.
If we want to communicate our Will as powerfully as we can as magical workers, we must be able to tame the beast before letting it from the leash. Come and join me to delve into this quintessential practice.