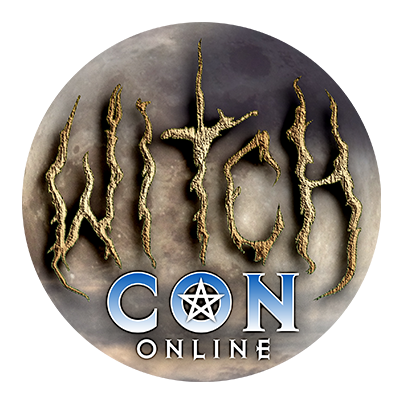 Bring the Magic to You!
February 18 to 20, 2022, join the largest online magical conference in the world, featuring nearly a hundred Witches and Conjurers coming to you by livestream video from across the globe!
Test For Echo: Hearing the Calling to Serve the Dying
Sunday, February 20

at

1:45 pm

in The Jupiter Conservatory

Answering Death's Call – Beginning this presentation, we will discuss the desire to help service the Dying. Hear Freya's story about how she was called to work with Death. You will also learn how to step into the role of becoming a Death Midwife to serve your community while being magickally and authentically you! You will also receive the guidance to look for signs and messages that are calling you to serve the Dying. Keep your mind and heart open during this first piece of the presentation.

Witch-ya got in that bag? – Attendants will have the special opportunity to discover the tools and magickal supplies inside Freya's go-bag! Think of this part of the presentation as a Witchy show-and-tell! All of the supplies that will be shown are the ones that Freya uses while she is on a Death Call.

Finding Grace Under Pressure – Ending our presentation, Freya will speak on special self-care techniques, rituals and customs to assist in providing peace and healing to a heavy heart that has experienced loss.

Bio for class:

Following up with last year's topic of "The Art of Dying with Dignity", Freya is back to deliver more insight into Death Midwifery.

Within this presentation, Freya will be discussing how recognize the signs of being called to aid the dying as well as weaving your own magick to support families who need assistance.
Are you a support person for a loved one who is terminally ill?
Have you lost a loved one and are feeling a calling to serve the dying?
Are you interested in learning how to become a Death Midwife?
This presentation will be beneficial to those who wish to learn more about Death Midwifery and are seeking support on following their calling to work with the Dying.