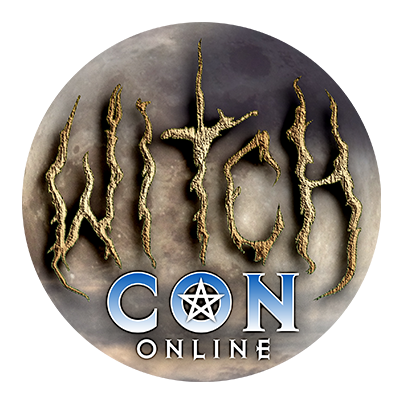 Bring the Magic to You!
February 18 to 20, 2022, join the largest online magical conference in the world, featuring nearly a hundred Witches and Conjurers coming to you by livestream video from across the globe!
Directing Energy through the Vampyre Mythos
Sat

at

4:45 pm

in The Mars Chamber

The Modern Vampire Mythos is defined in Black Veils as the collec-tive impact of all of the legends, film, literature, fantasy and mythology related to the vampire from all time periods. From ancient times almost every culture has included some sort of vampiric mythological figure in their superstitions and lore, ranging from the Lilitu demons of ancient Sumerian and Jewish myths, the Incubi / Succubi of Medieval folklore, the faerie like Baobhan Sith of the Scottish Highlands, the Strigoi of Ro-mania, the bloodthirsty Gods of Central and South America and the ghoulish predators of Asia and Africa. These past legends have collectively given rise to our own modern vampire mythos. One can say that this modern mythos began with the Romantic Movement literary work of author John William Polidori; the short story "The Vampyre" published on April 1st, 1819, featuring the suave British nobleman vampire character Lord Ruthvan. This more modern view of the vampire was expanded upon in Victorian literature works such as the lurid serialized penny dreadful Varney the Vampire (1845-7) and the gothic horror of Carmilla (1871). Then all radically changed with the publication of Bram Stoker's Dracula in 1897, and from there the Modern Vampire Mythos exploded into mainstream cul-ture in a very refined manner. The Vampire Mythos was truly defined and evolved in 20th century though thousands of incarnations in film, television, literature, role-playing games (RPGs), video games, merchandise and even spawned an entire Vampyre lifestyle subculture. The biggest influences of the past 100 years on the Vampire Mythos, aside from Dracula (in films from 1931, 1958, 1979 and 1992), include Barnabas Collins from the goth-ic daytime drama Dark Shadows (1966-71), Anne Rice's Vampire Chronicles novels (Interview with the Vampire published in 1975) and the tabletop role-playing game Vampire: The Masquerade (released in 1991). All of these interpretations have influenced and illustrated what a modern Vampyre can be; that is regal, aristocratic, angelic anti-hero, who is immortal, powerful and highly social yet extremely independent. The Vampyre is a powerful being that many of us wish to become. We can see them reflected in our own primal desires and a as monster that we can relate to and many times sympathize with. This is the modern 21st century Modern Vampire Mythos and its spirit is the Vampyre Current.