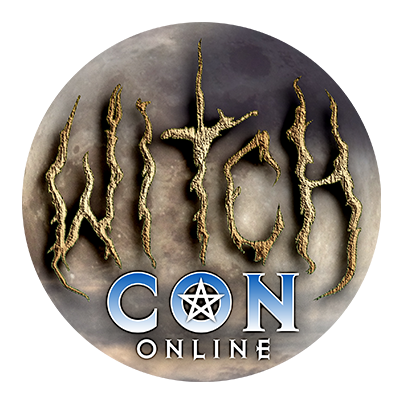 Bring the Magic to You!
February 18 to 20, 2022, join the largest online magical conference in the world, featuring nearly a hundred Witches and Conjurers coming to you by livestream video from across the globe!
Observing Luna: Practicing Magick with the Moon
Sunday, February 20

at

1:45 pm

in The Moon Garden

Shaheen's magickal work has always been by the light of the Moon…

Shaheen's mother taught to observe the moon's phases organically by feeling her influence. Even today his magickal practice is rooted in this holistic approach to life. This is natural magick, observing how the environment naturally influences the temperament and progression of people and events.

Over the course of a lunar month, a lunation, we are invited to work with four distinct energies by way of the moon's phases: waning, new, waxing, and full
Waning Moon ~ Nigredo ~ Release and surrender
New Moon ~ Albedo ~ Nurture the feeling.
Waxing Moon ~ Citrinitas ~ Clarify and refocus.
Full Moon ~ Rubedo ~ Crossing the threshold.
In this class you will learn how to practice magick and guide your life by the phases of the moon, through simple ceremonies, rituals and devotional practices. Regardless of your magickal tradition or level of experience, working with the moon in this way can truly transform your life!