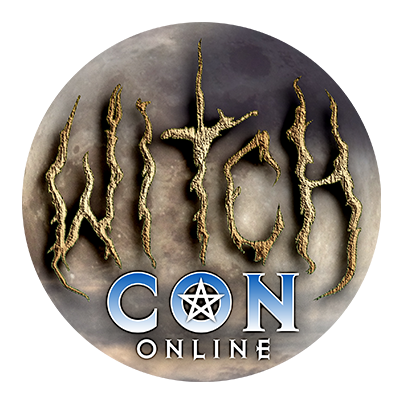 Bring the Magic to You!
February 18 to 20, 2022, join the largest online magical conference in the world, featuring nearly a hundred Witches and Conjurers coming to you by livestream video from across the globe!
The Circle, the Compass, the Crossroads
Sunday, February 20

at

12:15 pm

in The Moon Garden

Whether we cast a circle, thread the mill or evoke a crossroads, we create some form of sacred space for magick and contact. The choice will depend on style, tradition, and intended effects. For they each have their unique way of establishing a meeting point between worlds and spirits. When we enter the universe of the occult, we immediately learn about casting a circle for protection and as a container of energy. However, long before the circle, many of us had already heard about another mysterious magickal place where even souls could be traded: the crossroads. In this class, we will focus mostly on modern traditional and traditional witchcraft preferences on establishing these liminal spaces for ritual work. We will touch on: •What makes these methods different, what they represent and evoke, and what sort of sacred space they establish •The peculiarities of different traditions and how we are experimenting with these models in our Conclave da Rosa e do Espinho in southeast Brazil •Southern Hemisphere vs. Northern Hemisphere issues and adaptations •The World Tree and the human body and blood as crossroads as well In the end, we will do an exercise together, laying the compass and saluting directions taking into consideration the main biomes that each of the participants has in the land where they are.