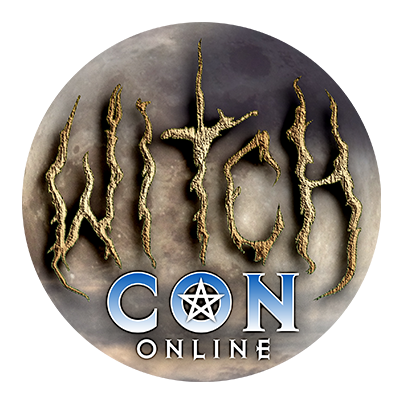 Bring the Magic to You!
March 5 to 7, 2021, join the largest online magical conference in the world, featuring over a hundred Witches and Conjurers coming to you by livestream video from across the globe!
Tasseomagick: Tealeaves in the 21st Century
Sunday, March 7

at

3:15 pm

in The Venus Parlor

Tealeaves are not just for reading. They are a metaphor for Magick, Healing and Manifestation. Discover practical ways to find guidance, access your intuition and find peace in an often chaotic world. Delve deeper into the cup with the author of 'Tea and Tasseomancy'. It's time to ditch the dogma and get down and dirty with tea.

Lady Kate is a life-long Witch and has been a professional diviner for over 30 years. She will be sharing her tips and techniques for divination as well as how that translates to living an everyday magical life. Go beyond symbols and tap into something much bigger as shared in her latest book, 'Tasseomagick: Tealeaves in the 21st Century'. Lady Kate will take you on a journey through life, history, kitchen witchery and practical magic, all spilled into a cup of tea. Sip along and learn.

Class Highlights:
How do tealeaves Teach us
How do tealeaves Heal us
How do tealeaves Bless us
Lady Kate has years of experience not only reading the leaves, but blending them as well. Her understanding of the spirits of plants additionally informs her readings and life. Her work with teas led her to the discovery of her ancestors as being the creator and original purveyors of Absinthe as we know it today. Her original absinthe tea and now traditional absinthe as her ancestors made, has informed her understanding of their gifts to heal as well as to bless. For her, tea is a metaphor for not only magick, but life. How will you drink yours? Pinkies up!