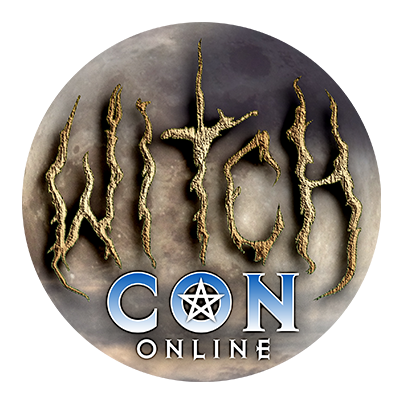 Bring the Magic to You!
March 5 to 7, 2021, join the largest online magical conference in the world, featuring over a hundred Witches and Conjurers coming to you by livestream video from across the globe!
Sandra Mariah Wright
Sat

at

1:45 pm

in The Saturn Library
Sat

at

4:15 pm

in in the Virtual Vendorium
Bio for Sandra Mariah Wright
Sandra Mariah Wright is a prominent Salem Witch and a dedicated High Priestess of the Alexandrian Tradition of Witchcraft who uses her magic and psychic insight to offer the guidance and wisdom of the old ways to those around her. Her book "Reading the Leaves: An Intuitive Guide to the Ancient Art and Modern Magic of Tea Leaf Divination," co-authored with Leanne Marrama, was published by Penguin Random House and signed copies will be available for purchase at her Gallows Hill Witchery vending table, along with her handmade charms and talismans, gorgeous sterling silver jewelry, palm stones, and other treasures.
Sandra created "Death and Rebirth: Ritual Transformation" for Salem's annual Festival of the Dead. She is also a Bard, singing lead in both her bands Eleventh Hour and Go Your Own Way, raising her powerful voice to honor the ancient Gods and Goddesses in circle. Her family's estate stands on Gallows Hill in Salem, where 19 people were hanged for the charge of Witchcraft. The voices of the accused called to Sandra, who discovered her talent for magic in her early teens. She and her husband and High Priest Kevin run Elphame, a British Traditional training coven, and its outer court group, Gallows Hill Grove. She has appeared on The Travel Channel, Showtime and Dish Network in addition to being featured in The Boston Globe, North Shore Sunday, and The Salem News.
Visit Sandra Mariah Wright online at facebook.com/GallowsHillWitchery