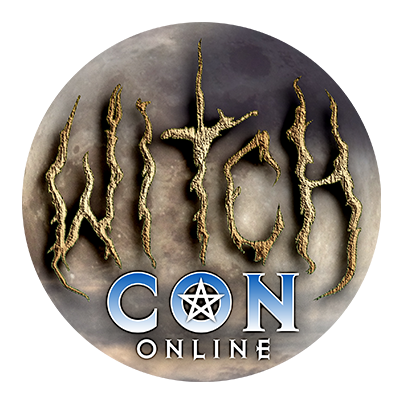 March 5th to 7th, 2021
Bring the Magic to You!
March 5th to 7th, 2021, join the largest online magical conference in the world, featuring over a hundred Witches and Conjurers coming to you by livestream video from across the globe!
Oberon Zell
Saturday, 6 at
4:45 pm

in The Saturn Library
Set Schedule in Your Timezone and Format!
[Detect Timezone]
Bio for Oberon Zell
Oberon Zell ("The Wizard OZ") is a renowned Wizard and Elder in the worldwide magickal community. In 1967 he was the first to apply the term "Pagan" to the newly emerging Nature Religions of the 1960s. Oberon founded the first legal Pagan church, Church of All Worlds, and through his publication of Green Egg magazine (1968-present), he was instrumental in the coalescence of the modern Pagan movement. In 1970, he had a profound Vision of the Living Earth which he published as the earliest version of "The Gaea Thesis." In the 1980s, Oberon and his lifemate Morning Glory resurrected authentic living Unicorns, and led a diving expedition to New Guinea to solve the mystery of Mermaids. (MG died of cancer on May 13, 2014.) Oberon creates altar figurines and jewelry of Gods, Goddesses and magick symbols. He is the author of Grimoire for the Apprentice Wizard; Creating Circles & Ceremonies; A Wizard's Bestiary, The Wizard & The Witch; and other books. He is also Headmaster of the online Grey School of Wizardry, which he founded in 2004. A world traveler to mystic sites for over 40 years, in 2018 Oberon spent three weeks in the Yucatan exploring Mayan ruins, and a month in Guatemala, presenting workshops on Quantum Consciousness and participating in Mayan ceremonies. In November 2018 he attended the Parliament of the World's Religions in Toronto. In the summer of 2019 he spent a month in Ecuador, teaching and conducting rituals. He has appeared on numerous TV shows, and is the subject of a film documentary: The Wizard OZ (2017) Now settled in Redmond, WA, for the past 2 years Oberon was on Walkabout, traveling around the US and Latin America talking about Wizardry, Quantum Magick, the Awakening, the coming 2020s, and half a century of modern Paganism: "Who are we? Where did we come from? Where are we going?"
Visit Oberon Zell online at OberonZell.com