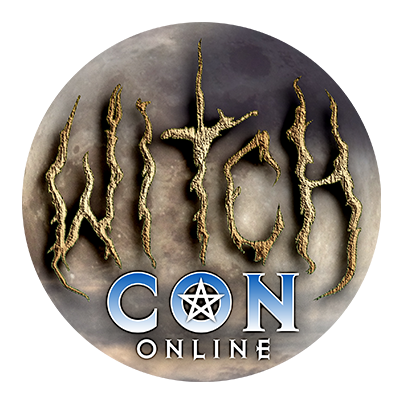 Bring the Magic to You!
February 18 to 20, 2022, join the largest online magical conference in the world, featuring nearly a hundred Witches and Conjurers coming to you by livestream video from across the globe!
Muertero Yamil
Sunday, February 20

at

10:30 am

in The Mercury Atrium
Bio for Muertero Yamil
Muertero Yamil is a Muertero / Animero that has been involved in working with the spirits of the dead (Animas) for many years. Born And Raised in Miami, Florida Muertero Yamil was introduced to many spiritual systems from a young age. His foundation and path started in Espiritismo ( Latin American Spiritism). He learned both styles of Spiritism. Both The Scientifico (Scientific) or what is to be referred to as the Traditional Allan Kardec style and Caribbean Spiritism which involves more of the Folklore of the people who live in countries such as Cuba, Puerto Rico, and such. Muertero Yamil seeing how these spiritis would take possesion and influenced many peoples lives. He became a Jefe De Mesa or leader of the Spiritual Table in various centers in Miami. Both Scientifico And Caribbean style spiritism. Learning both styles allowed him to develop his own style of investigation which led him to further deepen his knowledge. Little by Little he developed a strong passion and began investigating more about folk practices in Latin America. He gathered information and participated and led many spiritual reunions and spent a lot of time with many spiritual elders in the United States. Muertero Yamil took his experience and traveled Latin America to visit different countries such as Cuba, Dominican Republic, Mexico, Central, and South America to broaden his knowledge in Latino Folk Magick and its different styles throughout Latin American. In his journeys, he realized many ups and downs when it came to teaching. Many of the elders have a hard time teaching because they don't know how to teach and many don't know how to learn. He understood that preserving traditions is very important but he wanted to able to teach this information where he can explain and break down this wisdom in a more accessible and easier way for others who are interested in investigating Latino Folk Magic His passion for the folk practices in Latin America exposed him to work with different spirits such as Dietes, Folk Saints, Nature Spirits, and spirits of the dead (for lack of better words) which transcends beyond just sorcery or magick but to understand and experiment with these spirits through a psychological approach. This has allowed him to understand how we are affected by the spirits through everyday life. Along with his Journey, Muertero Yamil was initiated in many magickal sciences in Latino Folk Magic from working with The Animas or the Anima Sola, Magia Verde or working Plant/Herb magick, Diablerismo or working with the Energy of Luzbel (Satanas Lucifer), Demon Magic in Latin America, Folk Spirits /Saints, and has investigated many systems of divination in Latin America as well. Muertero Yamil enjoys teaching these various spiritual systems that are practiced in Latin America because it displays another side of Magick that is practiced in Latin America and teaches it through the eyes of someone who is of the culture.
Visit Muertero Yamil online at purgatorymagic.com