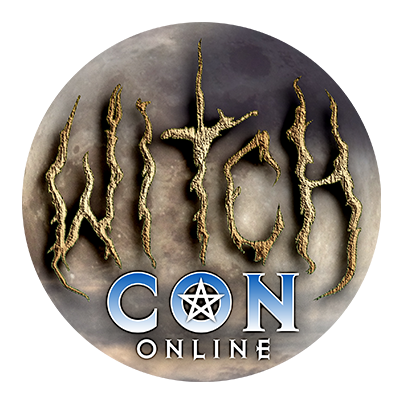 Bring the Magic to You!
February 18 to 20, 2022, join the largest online magical conference in the world, featuring nearly a hundred Witches and Conjurers coming to you by livestream video from across the globe!
Darcie Vélez
Sunday, February 20

at

3:15 pm

in The Mars Chamber
Bio for Darcie Vélez
Darci Vélez is a modern day Crafter of the Wise, a practitioner of the ancient arts of Witchcraft, a practice in which honours the old ways, the gods and our ancestors. Darci has been practicing for over 20 years. She found her calling to the Old Ways when living in Puerto Rico, having had exposure to the Occult going back as fas as her early childhood.
Darci is the founder of Temple of Diana, Inc., which was incorporated in 2003 as Temple of Rhiannon and in 2005 was renamed to the Temple of Diana, out of her dedication and service to the Gods and humanity and in 2006 became as 501 c 3, Religious Organisation and public charity.
Darci's first tarot deck was given to her in 1998 and this is when she began developing her already apparent psychic abilities and tuning herself into the spirits, her ancestors. Darci since early childhood has always had a powerful connection to the stars, and today is a Traditional Astrologer. She has had clients from all over the globe come to her for readings. She has been reading professionally for over 20 years.
Darci has had extensive travels throughout the Continental United States and the Central and Eastern parts of Canada and then returned to her home in the Northwestern part of the United States, and then later resided in Puerto Rico for 16 years. She now lives in the Northwestern part of the United States.
Visit Darcie Vélez online at arianasilver.com